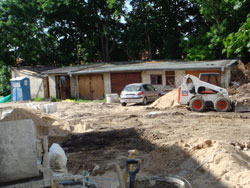 Site for new HospiceOur 'Help Us Dry the Tears' Charity, is pleased to have the opportunity to extend our Palliative Care Hospice for the Dying in Vilnius, Lithuania, and to add a new building which will be an especially dedicated hospice for terminally ill children.

The aim of palliative care is to enhance the quality of life of those living with life limiting progressive conditions focusing on promoting comfort through relief of pain and other physical and psychosocial problems.

Our adult Hospice for the Dying in Vilnius has been a great success for many suffering and impoverished people who could have otherwise died in miserable conditions on the streets or in wretched hovels in Lithuania.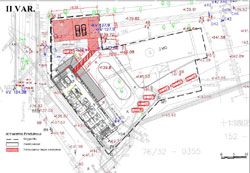 Plans for new Hospice

Following on from the success of our adult hospice, we have decided to support and fund a new building which will provide for the needs of terminally ill children, who might otherwise not receive the care they need.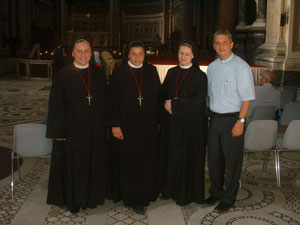 Sr. Michaela and colleagues who will run the center
We thank the 'Sisters of Merciful Jesus' for voluntarily running these Hospices and we thank all of our 'Help Us Dry the Tears' supporters and ask for their continued support for the success of this project.
We will keep you updated on this special project through our new Website and Divine Mercy Newsletter.
The cost of this projects will be over €1, 000, 000 Euros